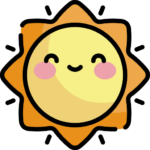 Summer Courses
At Iale we offer summer courses during the month of July for all students from our school and also for children from other schools aged between 1 and 16 years old.

Our varied proposal aims to offer a linguistic immersion in English or French, to improve the Spanish of foreign students or to reinforce and deepen in those subjects that the student needs.

We offer a learning environment by developing a variety of activities based on the theme of each year's Summer School. We offer participants educational activities appropriate to their age and language level, combined with sports, leisure and technological activities.

We have a canteen service with its own kitchen, transport and extended hours service in the mornings.
WE LOOK FORWARD
TO SEEING YOU!
Iale International School