Music is part of the life of our school. Music education and practice are a powerful added value to the academic training of our pupils.
All our pupils, from Maternal 1 to 3rd ESO receive weekly music lessons as part of the curriculum.
Music is a unique pedagogical tool that brings great benefits to children's education. It fosters creativity, sensitivity, discipline and concentration. It increases children's capacity for memory, attention and concentration. Improves the ability to solve mathematical problems and complete reasoning. Stimulates creativity and imagination and provides them with a different way of expressing themselves.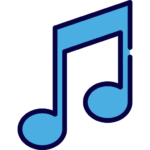 Willems Method
This innovative education method musically trains the inner ear as a language through reacting to sound, melody, harmony and polyphony. In Iale music education is introduced in the curriculum from age 1 using this method, starting with positive class experiences. Physical exercises and moving to the music fosters not only learning but also a love for music.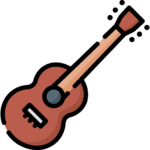 Every Child An Instrument
Our Music Integrated in the Curriculum Project "Every child is an instrument" enables all students, from age 5 to 15, to learn to play an instrument individually within the CURRICULUM, dividing them into three or four very small groups led by specialist teachers of each instrument