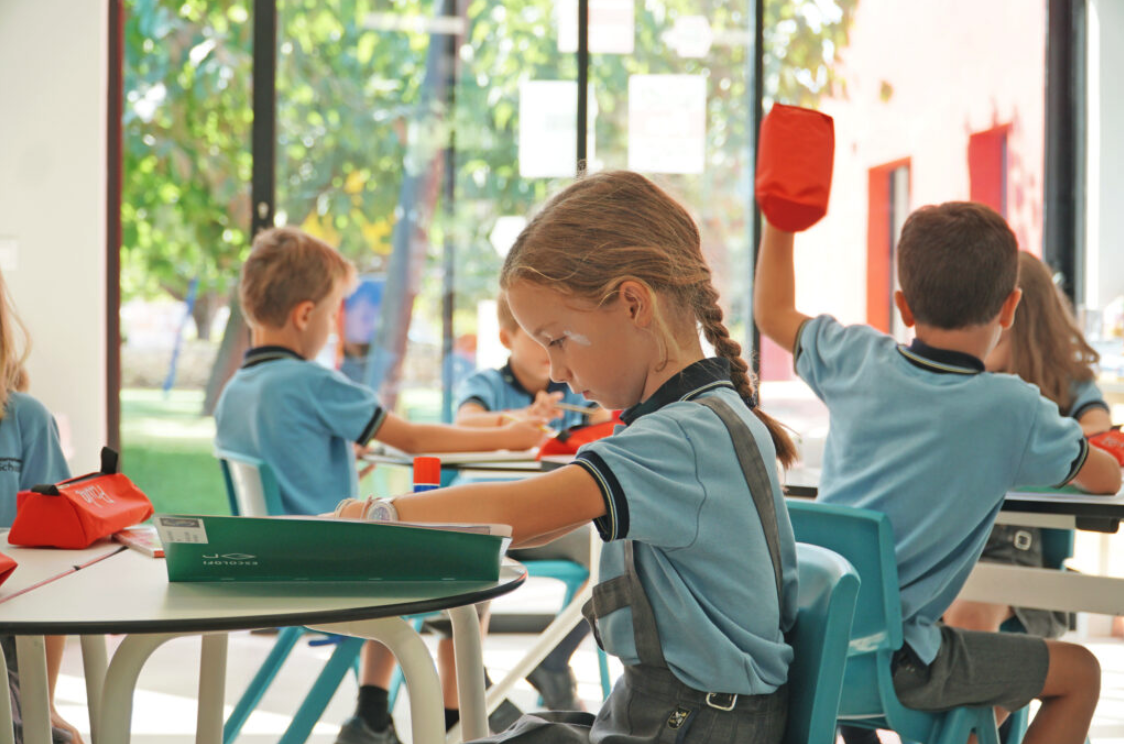 · We encourage all students to develop their skills and personal achievements based on their abilities.
· We work through a wide variety of work methodologies such as experimentation, project work and gamification.

· We develop study habits and encourage responsibility through the weekly homework schedule.
· We use English as a vehicular language in 55 % of the areas following the integrated Spanish / English curriculum based on the agreement between the Ministry of Education and the British Council.

· Curricular preparation for the official Cambridge (University) and Trinity College (London) exams.

· Two classes of Mandarin Chinese, French and Valenciano per week as part of the curriculum throughout the whole stage so that they are able to communicate in other languages as well.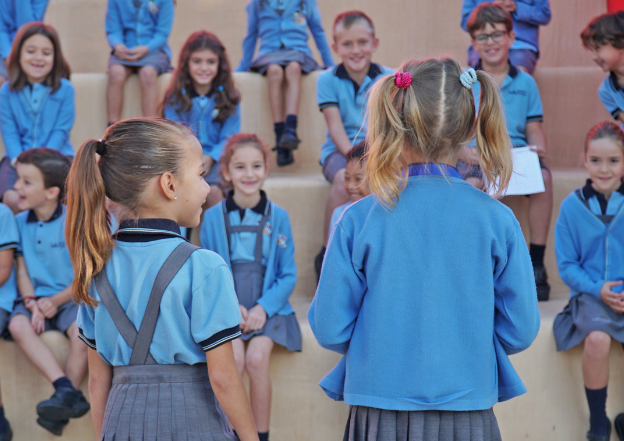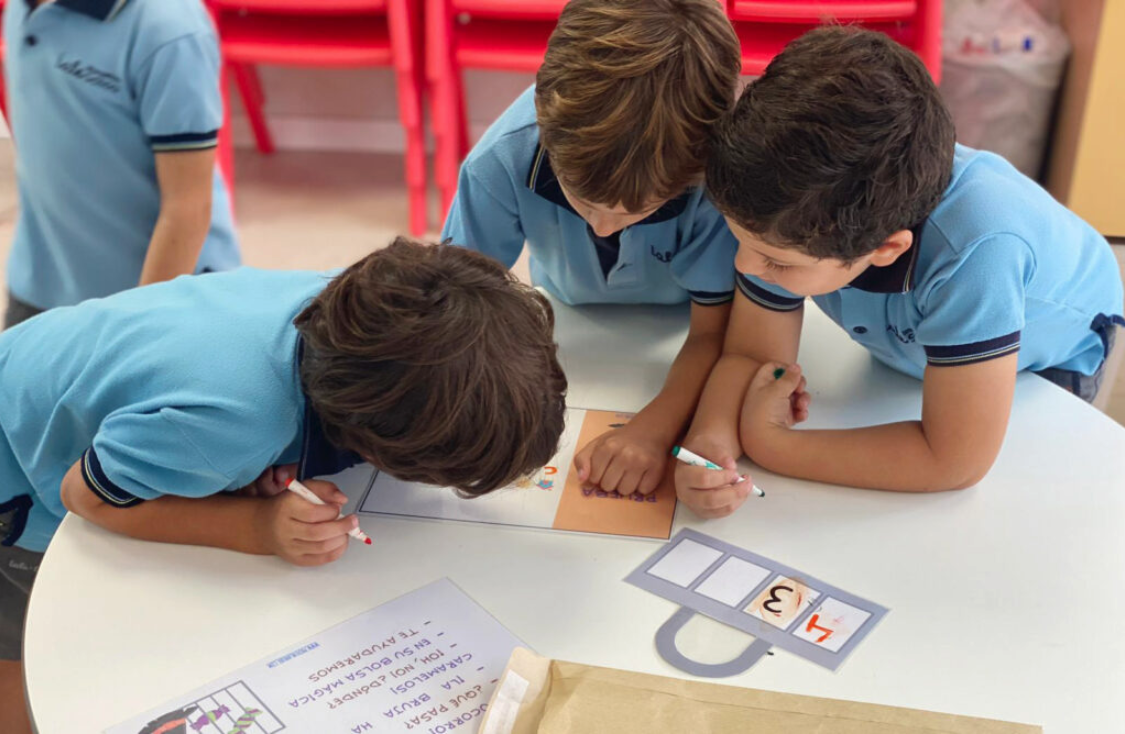 · We work on the emotional education of our students by providing the necessary techniques and resources for our students to manage their emotions in an autonomous and effective way, forming happy and active people..

· We promote a healthy lifestyle by training our students in good eating habits, physical exercise, a positive relationship with the environment, social and voluntary activities, hygiene and health.
Every child an instrument
· Alexander Project, curricular music classes from an early age too awaken the senses, improve listening, enhance memory and promote creativity.

· Different methodologies according to age starting at age 2 with the Gabou method, and then continuing with Willems.

· From the age of five, all students learn to play an instrument as part of the curriculum up to ESO 3, improving the development of attention, reading and mathematical logic.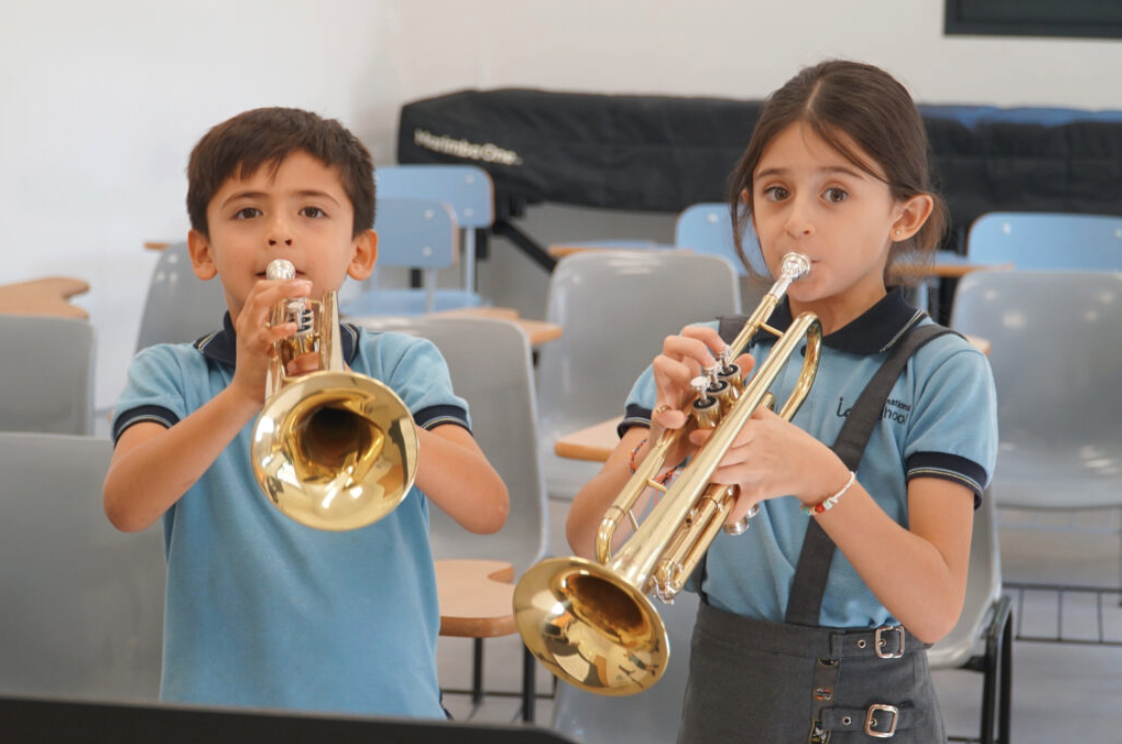 We educate our students in a comprehensive way by promoting a solid bilingual academic education based on values.